Data Recovery In Charleston, WV
To our friends in the capital city, Charleston, WV; welcome to Carolina Data Recovery's field of coverage. For over 20 years we have used our on-site cleanroom for data recovery and hard drive repair from hard disk drives (HDDs), solid-state drives (SSDs), and RAID or NAS systems that use optic, magnetic, and digital media. Our data recovery experts have successfully worked with electric, fall, fire, and flood damaged drives.
Our features include:
| | |
| --- | --- |
| Free Evaluation and Diagnosis | No Data, No Charge Guarantee |
| On-Site Cleanroom | Over 20 Years of Experience |
| 24-Hour Services (upon request) | Active Military Discount |
Whether personal papers on a laptop or major Fortune 500 company with a failed RAID system, we are here for all data recovery and hard drive repair needs of everyone in Charleston, WV.
Carolina Data Recovery
You have enough to worry about. Let us handle your precious data.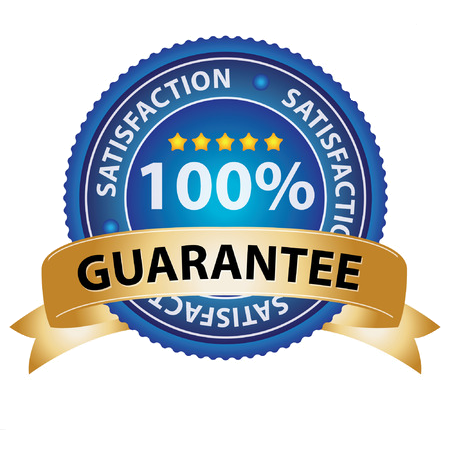 Carolina Data Recovery
Charleston Data Recovery Expert
To Schedule Service Please Call
704-536-1717
or fill out the form
24 Hour Emergency Service Please Call
(704)-617-0157
Shipping Instructions
When shipping any type of media, and especially hard drives, it is extremely important that your media is packaged carefully to avoid any additional damage during shipment. Proper packaging will ensure a greater degree of recovery of your data. Three (3) easy steps will insure a safe delivery of your media to one of our facilities. 
1. If possible, wrap the media in an anti-static material.
2. Pack the media in a box twice the size of the media, using foam, bubble or any anti-shock / vibration material. This is to ensure that the media does not move around in the package during shipment.
3. Download the Service Request form below, print, complete, and include in the box.
Please ship or bring to:
Carolina Data Recovery
ATTN: Recovery Lab
7512 E. Independence Blvd, Suite# 100
Charlotte, NC 28227
You will be contacted when the media evaluation process is complete.
FAQs
Q: What operating and file systems can you recover data from?
A: Our recovery engineers are versed in the following operating/file systems;
Windows - (NTFS and FAT32)
Apple Macintosh - (HFS, HFS+, Xsan)
Linux - (Ext2, Ext3, Ext4, Reiser4 and FS, XFS, JFS, ZFS and BtrFS)
Unix, Novell NetWare, Sun Solaris, QNX, & BSD based systems
VMFS
MS-DOS - (FAT-12, FAT-16)
OS/2 - (HPFS)
---
Q: What is your success rate?
A: If we receive the media in an "as failed" state, before any recovery attempts are made, our success rate is over 95%. (Important see "Can I recover my data using software utilities?")
---
Q: Will data recovery void my warranty?
A: No. Carolina Data Recovery is authorized by all the major hard drive manufacturers to open sealed hard drive mechanisms without voiding the original warranty.
---
Q: What is the cost of data recovery?
A: Every case is different. Data recovery costs are driven solely by the difficulty of recovery ( i.e. resources/technical expertise required- total time involved) and level of service. A full diagnostic test(free) of the failed media is required to arrive at an exact cost.
Feel free to call with a description of the failure such as; circumstances leading up to failure, current observations, any recovery attempts made, and turn-around time required, for an estimated cost.
---
Q: How will my data be returned?
A: Data will be returned via the media of your choice(additional charges may apply). We typically return the data on new USB 3.0 external hard drives which can be utilized for future backup purposes.
---
Q: Can you provide emergency same-day turnaround?
A: We do provide emergency service. We'll start within 1 hour of receipt and work 24/7 until it's completed. Most projects are completed within 4-36 hours depending on the severity of damage.
---
Q: What happens to my old drive?
A: We will hold onto your old hard drive for 15 days to ensure that there are no problems with your returned data. At the end of 15 days, all data on the hard drive will be electronically erased and your old hard drive will be securely dismantled and recycled.
If your old drive is needed for warranty return, we will return it in an "as received condition" with your recovered data, and store a copy of your recovered data on our secure servers for 5 business days.
---
Q: Can I recover my data using software utilities?
A: Maybe, but only on a properly functioning hard drive and not recommended unless you can weather losing your data if something goes wrong; and never on any hard drive that has mechanical/electronic and/or read issues. Approximately 80% of all unrecoverable data is directly related to previous failed recovery attempts.
Many drives that would normally be fully recoverable may be reduced to a partial recovery or even no data recovery at all, if not properly processed.
All recovery utilities process read instabilities differently, but most will continue trying to recover the data until the drive stops communicating or crashes. In addition to read attempts the hard drive will also be attempting to run self-tests, remap problem sectors, and update firmware. Which is why no recovery software should be utilized on any hard drive that has mechanical/electronic and/or read issues.
When recovery software sends a read command to the drive one of 2 things happen; 1-data is read and successfully recovered or if read command is not successful, software will send commands to re-try up to 500 or more times until it is read, the machine hangs or the drive crashes (in many cases, making the data completely unrecoverable).
---
Q: What is an ISO Class 5 work area?
A: A contained space where provisions are made to reduce contamination and control other environmental parameters such as temperature, humidity and pressure. The key component is the High Efficiency Particulate Air (HEPA) filter that is used to trap particles that are 0.3 micron and larger in size.
Our work areas are certified ISO 14644-1 Class 5—the same certification standard that original storage device makers adhere to during the manufacturing process.
Platforms
Linux®
UNIX™
Microsoft Windows®
Apple/Macintosh®
NetWare®
VMware®
Recovery Services
USB / Memory Cards
Laptops / Desktops
External Hard Drives
Solid State Drives
RAID/NAS
Secure
Strict Non-Disclosure
Chain of Custody Protocol
High Security Safekeeping
Confidentiality Agreement
Controlled Access
Secure Location