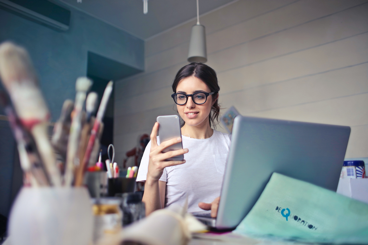 Currently, more Americans are working from home more than ever before. Due to the spread of the viral infection COVID-19, morecommonly called Coronavirus, many people are having to work with technology in new ways, and many more are pushing systems to their limits. What then does someone do when their system fails and they need data recovery or hard drive repair?
Anyone hoping for MacBook Pro hard drive repair from the Genius Bar is out of luck; Apple closed their doors. The Geek Squad can't save a failed laptop right now, as Best Buy has recently gone to product-pick-up exclusively. With more and more of the larger stores creating systems that keep their employees safe, more and more services are being suspended[1].  What then should someone do if they are working from home and desperately need desktop hard drive repair so they can continue working on their perfect quarantine playlist? They should call us here, at Carolina Data Recovery.
Currently, we are OPEN for business. We are operating through an appointment system only to avoid crowds and we are strictly adhering  to CDC Guidelines. For a limited time, Carolina Data Recovery is offering a modest 20% discount for our customers affected by these periods of self-isolation. Finally, Carolina Data Recovery (Main Lab/Independence Blvd) will be extending our operating hours to meet our customer needs. Our new hours will be: 5:30AM – 8:30PM 7 days/week. Please call for an appointment.
We thank all our friends and customers for continuing to support us during this time, as we continue to provide quality data recovery and hard drive repair across hard disk drives (HDDs), solid-state drives (SSDs), and RAID/NAS system repairs. We are here to serve you, as an essential service for all of us stuck at home together.
Carolina Data Recovery – Your Data Recovery Expert
You have enough to worry about. Let us handle your precious data.
[1] At this time, social distancing and public safety should be everyone's top priority. Please call for an appointment.